Category:
Informational website
Product Edition:
Enterprise
Company (Client) Name:
creativity4you.net
Site developed by:
258628
Project URL:
creativity4you.net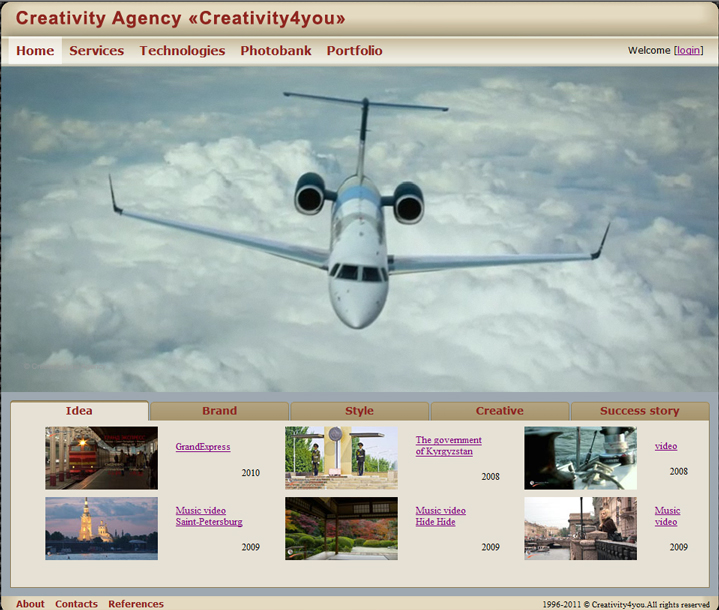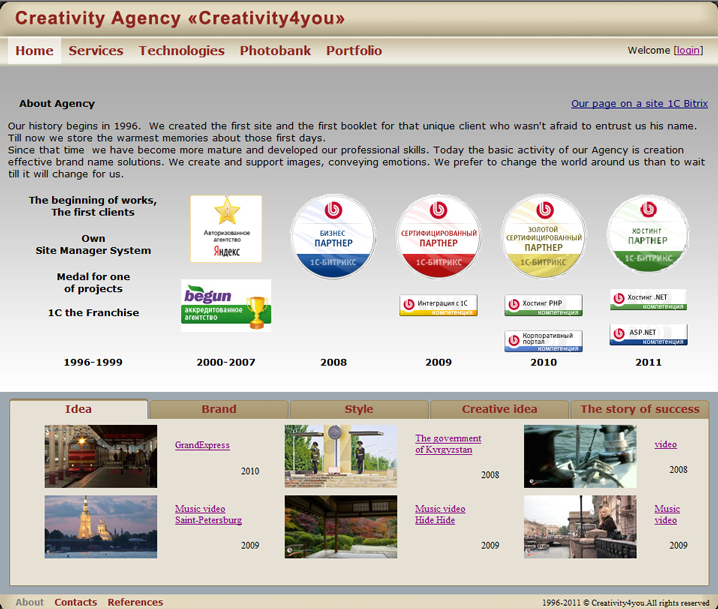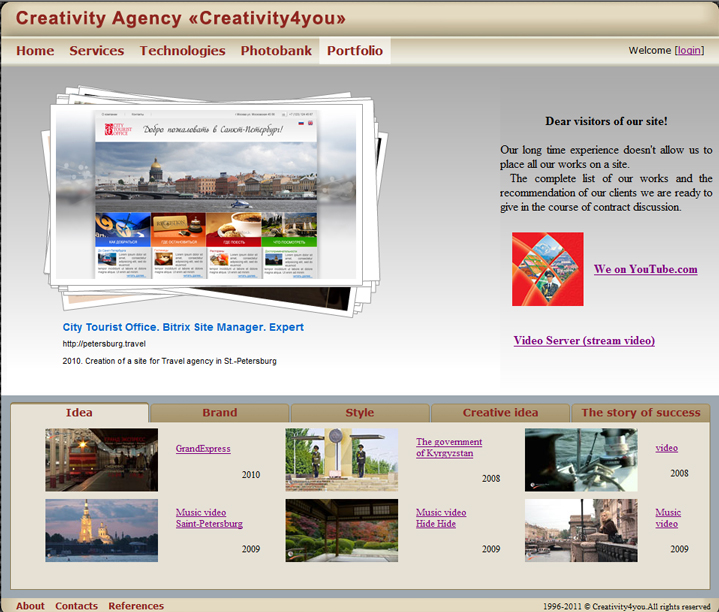 01/21/2011
creativity4you.net
Corporate website of Creativiti4you
Creative agency "Creativity 4you" is a rapidly developing company, was set up by professional team of specialists.
Our history begins in 1996. We created the first site and the first booklet for that unique client who wasn't afraid to entrust us his name. Till now we store the warmest memories about those first days. Since that time we have become more mature and developed our professional skills.Today the basic activity of our Agency is creation effective brand name solutions. We create and support images, conveying emotions. We prefer to change the world around us than to wait till it will change for us.
We don't tell we're the best, we're just good at business we do
For the years we're in the market we've travelled a long way from the Internet appearance to wide use of Bitrix. So now we are ready to represent hi-tech Internet solutions.
We renewed the design of ourown website and ransferred it into "Bitrix Site Manager. Site management". We chose that edition in order to make our website more informative and functional. Also we're planning to develop along with CMS Bitrix.
One more catching detail of the project is unusualvideo technologies. It stands for guaranteed speed and quality of the job we've done.
Site visitors and our clients can find more about he projects we've set up, contact the manager and place the order.
About partner company
We help to find Your individuality and create success
We don't offer design, we offer the Mood
We don't offer sites we offers brands