Media Library is a media data manager providing a specialized storage for the media files (images, presentations (.ppt), audio and video files) which assists to categorize data and renders data access almost transparent. Media Library implements a multilevel media data collection the contents of which can further be used to create content (web pages, articles etc.) at your website.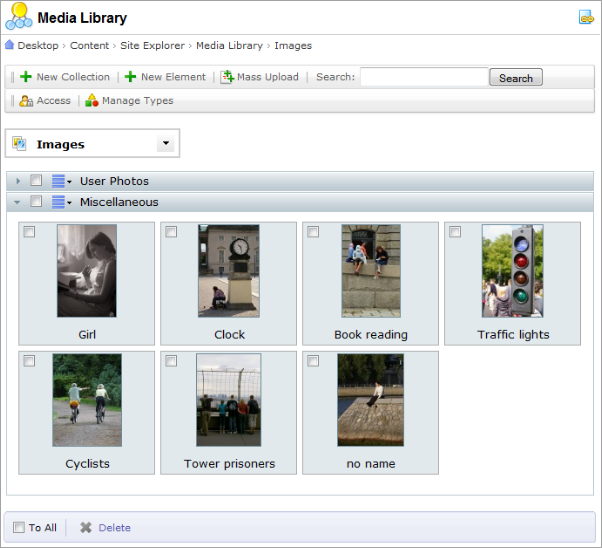 Media Library supports the following features:
multilevel structure of media data storage;
unlimited number of media collections;
media collection access control;
single and batch file upload;
user defined restrictions for possible file formats;
using the Media Library contents in the website pages and information blocks;
searchable properties for each item in a media collection.



Chapter contents:



Uploading files to a site | Course description | The Media Library Settings