You can survey all lessons of the course in the Lessons form (Services -> e-Learning -> Courses -> <your course> -> Lessons):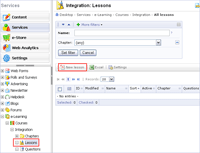 The New lesson button opens a form in which you can specify parameters of a new lesson: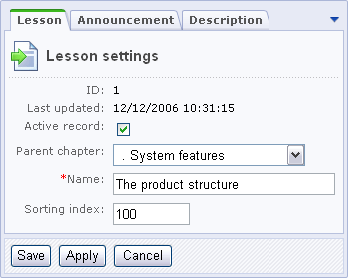 If a new lesson is to be added to the top level of the course, without binding it to a chapter, choose Top level in the Parent chapter list. Otherwise, select the required chapter there.
You can type a short description of the lesson on the Description tab.
Click the Text tab and enter the full text of the lesson.
After the lesson is created, it is added to the list of lessons:
You can view all lessons of a particular chapter by clicking the Lessons item in the required chapter: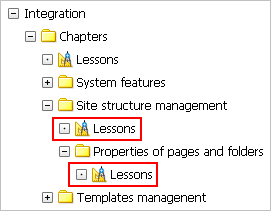 Note
: to view lessons that are not bound to any chapter, click the
Lessons
item in the root chapter: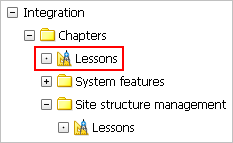 Using chapters | Course description | Creating and configuring tests