If a user opens a new, virgin Wiki website, he or she will see nothing but a welcome page:

To create a first wiki page, click Create on the toolbar. This will create a new page and open it in the simplified visual editor.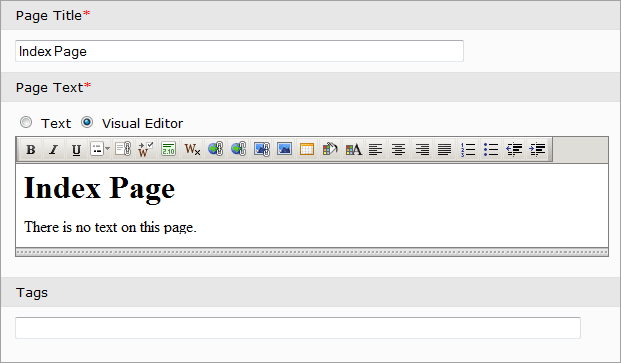 The simplified visual editor has some special Wiki oriented commands unavailable elsewhere in the system.
Once you have finished typing the wiki page text, click Publish.
Creating A Red-Linked Wiki Page
To create a new wiki page to which a red link refers, just click this link.

Note. If you create a new page of a certain title by clicking the Create button, and there are wiki pages containing the red links to such a title, these links will be resolved automatically.



General Considerations | Course description | Editing Wiki Pages. Version History