Editing A Wiki Page
To edit a wiki page, just click the Edit button. The current page will be opened for editing in the simplified visual editor.
Note. Changing the wiki page title affects the wiki page URL. Consequently, all the existing working hyperlinks to such a page in other wiki pages will become red links.
Version History
You can track the history of changes of any wiki page and compare different page versions if you have the Business Processes module installed in your system.
To view the current page versions, click the History button.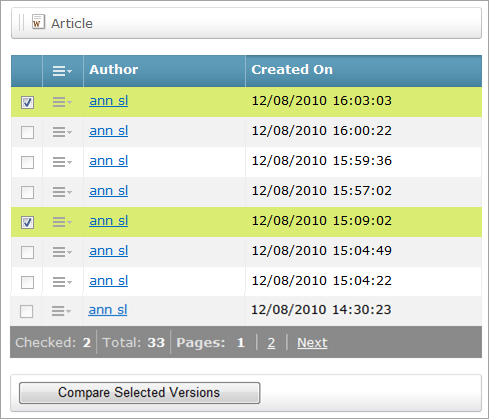 To compare any two previous versions of a wiki page, select them and click Compare Selected Versions. The page comparison shows in red the text missing in an older version, and in green the text added to a newer version of the page.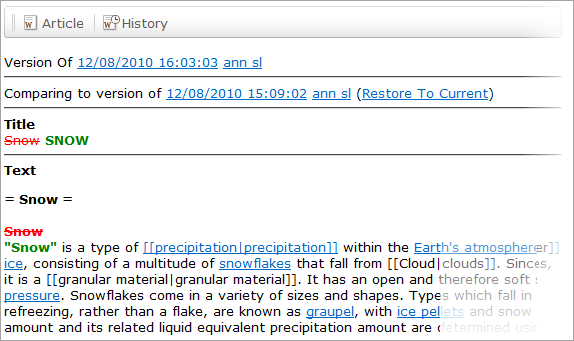 To revert the wiki page text to a version currently being viewed, click the link Restore To Current.



Creating A Wiki Page | Course description | Categories And Tags