The main purpose of the metadata usage is the site optimizing for the search engines. Search engines use metadata for the site documents indexation.
An example of metadata control is the mechanism of assigning keywords and descriptions to pages and sections of a site. By default, the Bitrix Site Manager distributive has these two types of metadata configured. You can extend the list of the available metadata types by implementing the same algorithm.
To manage the metadata values via the system visual interface preliminarily it is necessary to create corresponding page properties (properties can be created on the Site Explorer settings page):
Setting -> System settings -> Module settins -> Site Explorer.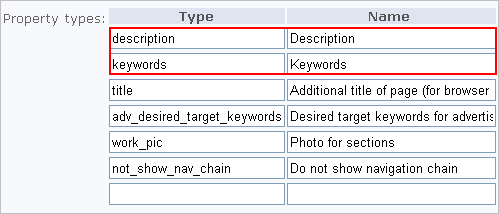 Note! Properties "keywords" and "description" are used as the page metadata. Therefore, their names must be the same as the HTML meta tag attribute values (KEYWORDS and DESCRIPTION).
A set of properties can be assigned individually for one site or for all sites simultaneously.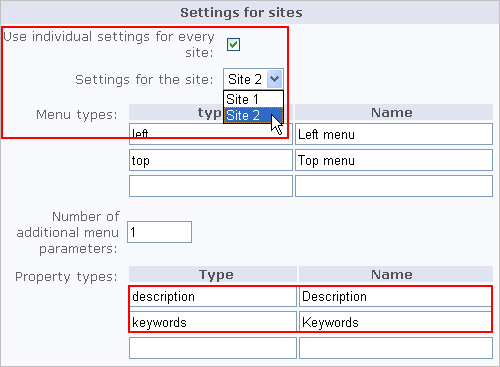 More detailed information about properties management is available in the "Properties of pages and folders" section.



Metadata managment | Course description | Managing metadata via the system interface