In order to transfer a site, you can use the built-in backup creation tool. This function allows you to:
create an archive with all files of your site (in tar.gz format);
exclude the system kernel from the archive;
exclude files whose size exceeds the specified limit;
create the database dump (in tar.gz format);
exclude statistics and search index from the database dump.
You can create the backup copy of the site using the back-up creation form: (Control Panel > Settings > Tools > Backup).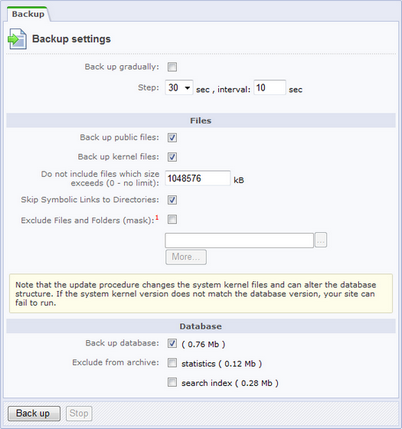 After the archive file has been created, the file link will show under the form. The archive is now available for download.
Click on the action menu icon and select Download in the menu:


Restoring a Web Project from a backup copy | Course description | Restoring the Website