The process of exporting data requires undertaking the following steps.
Step 1. Selecting an information block
Here you have to select an information block whose contents is to be exported:

Step 2. Setting export parameters
At this step, the following export parameters are to be defined:
format of the output file;
fields that are to be present in the file;
path and name of the file.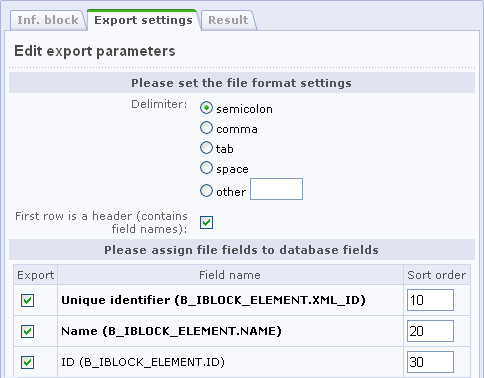 After you have finished configuring the export settings, click Start to actually export the data.
Step 3. Result
After the export is completed, the system displays results of the export operation.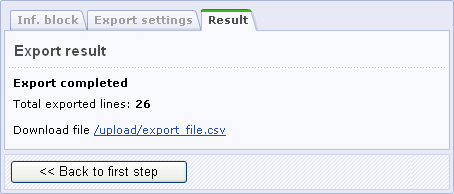 You can download the file containing the exported data by clicking the corresponding link.