If Catdoc is not installed for some reason, go to http://www.cygwin.com/ and download the Cygwin installation package.
Run the installation file and follow the wizard instructions. On the Select Packages screen, expand the Text group and tick the Catdoc option: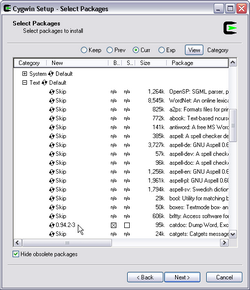 Complete the installation.
Now open the Control Panel page: Settings > System Settings > Module Settings > Intranet and click the Search tab. Change the *.exe files paths to the ones you have previously selected as Cygwin installation folder (you might need to add \bin to the paths).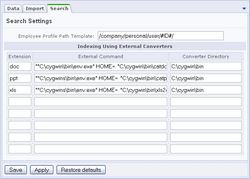 Checking for Catdoc Installation | Course description | Adding More Indexable File Formats