The Extranet module does not install automatically when you install Bitrix Intranet Portal. Upon installation, Extranet Site Wizard is available in the Wizards list (Settings > System Settings > Wizards):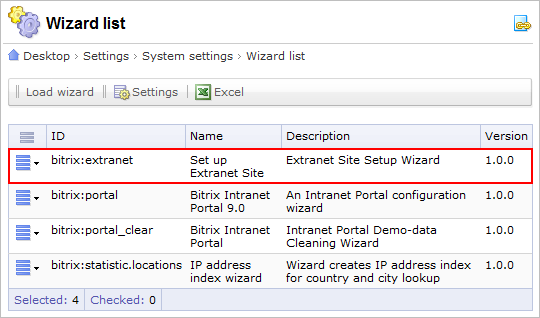 If the module was not installed for some reason, you can install it manually. Open the Modules form (Settings > System Settings > Modules).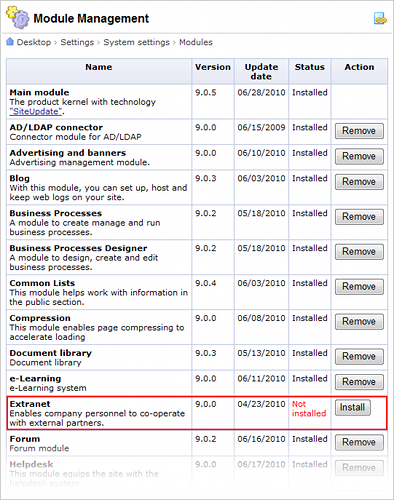 Find the Extranet module in the list and click Install. After the module has been installed, you have to configure it by running the extranet site wizard. Click Run Extranet Site Setup Wizard link:

The Extranet Site Wizard
Run the wizard and click Next to proceed. Choose the site design you want for your extranet site: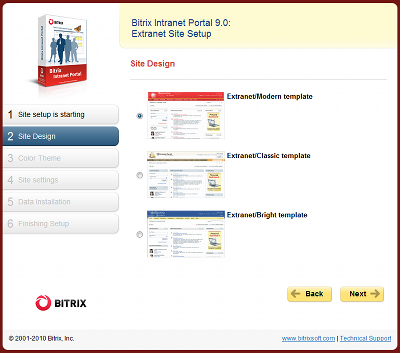 It is wise to select a design (or a color scheme at least) which would be visually different from the one used for the intranet portal. This will give users a positive visual cue to demarcate the frontier between the two areas.
Click Next and select the color theme: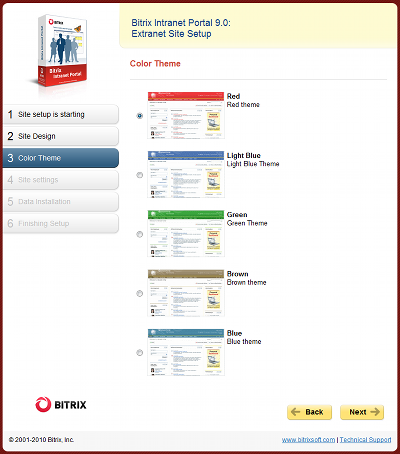 Click Next to continue. At the next step, you will configure your extranet site.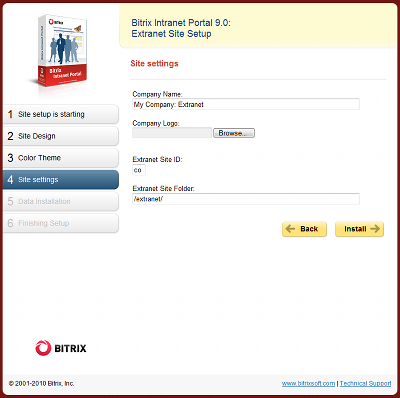 Company Name: specify here the name of your company or any other text to be shown as the site main title;
Company Logo: upload the company logo. The file size must not exceed 1.5 MB. The following file formats are supported: GIF, JPG, PNG;
Extranet Site ID: type here an arbitrary two-character code. A digit is also possible, but the first character must be a Latin letter. You should change the default ID if only it conflicts with the ID of the intranet portal;
Extranet Site Folder: provide the name of the folder in which the site will reside. It is not recommended to change the default folder name.
Click Install. Your extranet site is now being installed.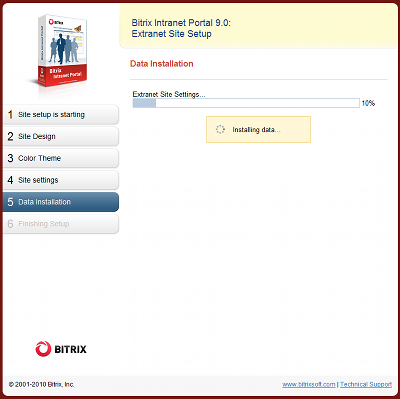 The system will automatically advance to the next step after the installation is complete.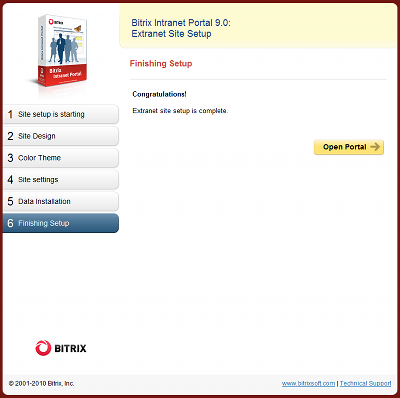 Click Open Portal to close the wizard and open the extranet site.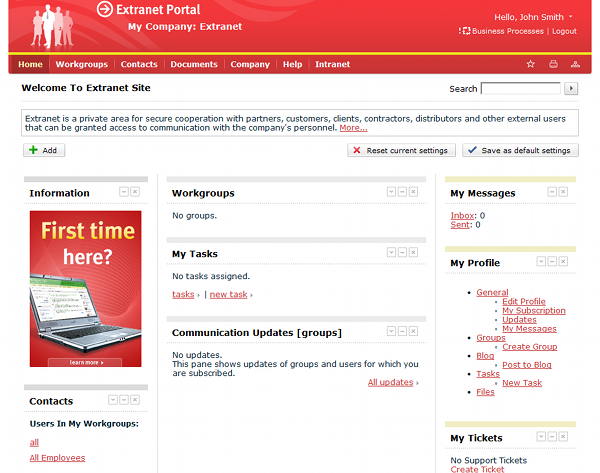 Now, if you open Control Panel, you will see the extranet website added to the system:

The wizard creates all the necessary objects for your extranet website: information blocks, forums and blog groups.



Introduction | Course description | Module Configuration