For each employee, a personal page exists that shows their personal and official information.
To switch to your personal section, open Employees > Personal Profile.
Alternatively, you can use the link My Page to access the personal page: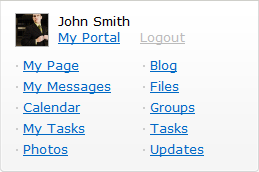 To view information about another employee, click a link with his or her name.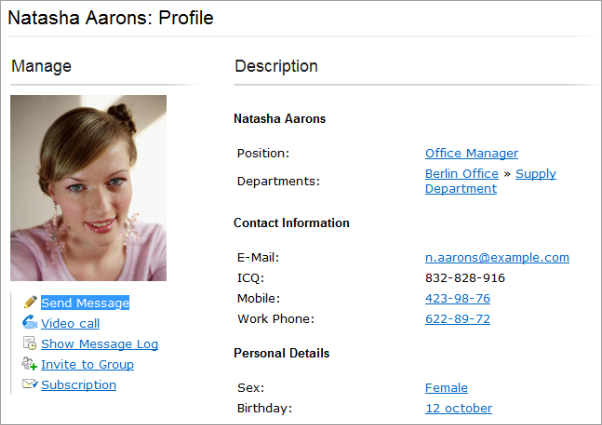 Chapter contents:



Birthdays | Course description | General