The Tasks page helps view and manage the tasks an employee is assigned to perform.
Tasks serve to streamline personal and team work. They have a range of properties to control work time and productivity, priority, roles and some others.
An employee does not require special permissions to use tasks.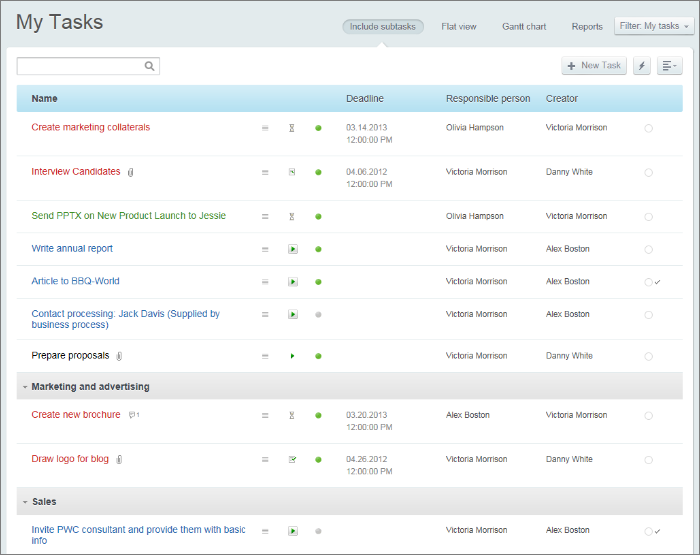 The following roles are used with tasks:
Responsible Person is an employee to whom the task is assigned.
Author is a person who has assigned the task for the employee (e.g. a head of department).
Participant is a person to whom the same task has been assigned. Tasks may be assigned to multiple employees, e.g. to a whole department.
Observer is a person who is to be notified of the task progress but not directly related to it, e.g. a head of another department who, due to an established workflow, needs to be informed of what is going on in other department(s).



Chapter contents:



Using Messaging Services | Course description | Task List