The following form is used to search the portal users: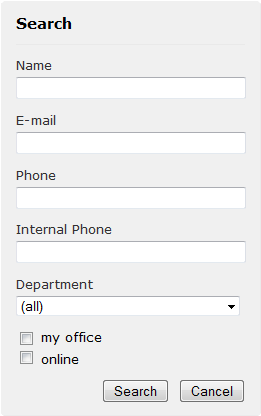 To search for an employee, fill in any of the following fields in the filter form: Name, Phone, Departmant, E-mail.
Alternatively, you can find employees using the ABC panel. Click a letter to view the list of employees whose last name begins with the selected letter.
To switch the result view modes, use the List and Details buttons on the context toolbar:

For example, the List mode shows the employee profiles in the following manner: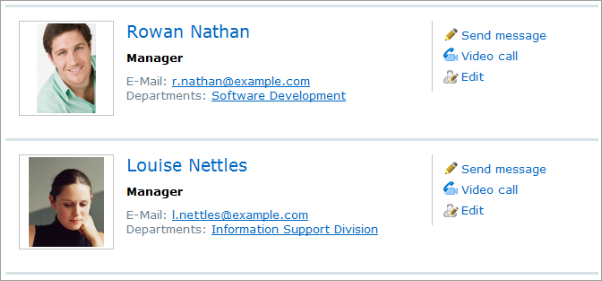 The Details mode:

The search results can be exported in Microsoft Excel or Microsoft Outlook.



Employees | Course description | Telephone Directory