Surprisingly or not, but the tab Forum contains the userís personal forum. The user can assign different access permissions to other users thus, for example, rejecting unwanted posts from offensive writers (the link Edit Settings):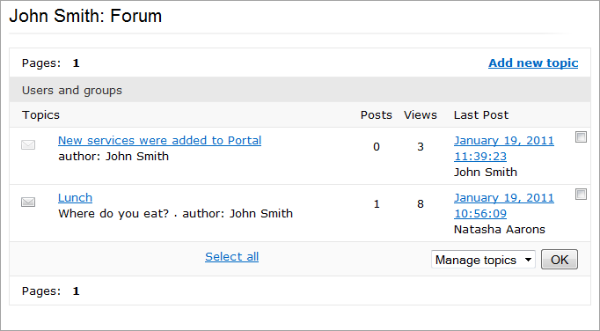 Forum Topic Management
To create a new topic, click Add new topic. This will open the new topic creation form: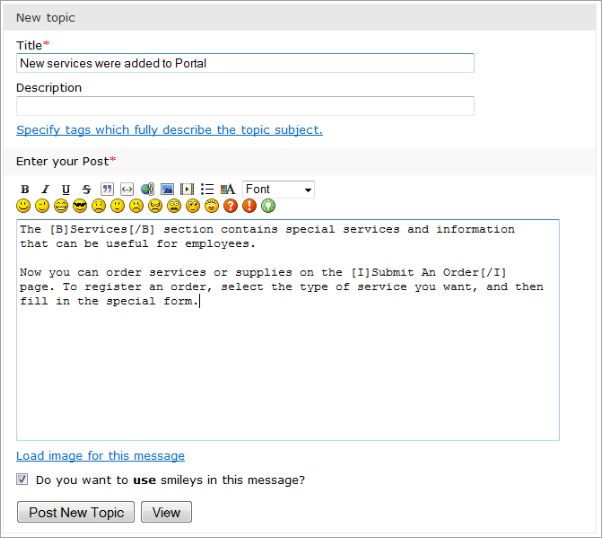 The only mandatory field is the topic title. If needed, you can attach an image to the new topic (use the link Load imageÖ) and add the new topic text. Click Post New Topic when you are done. The new topic will become visible in the userís forum:
To manage the forum topics, select the required ones by checking the corresponding boxes and then select the action in the drop-down list: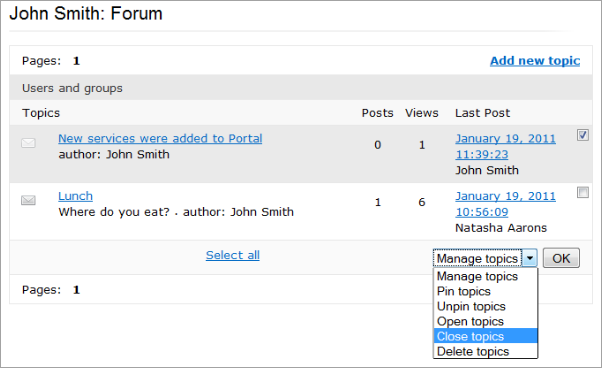 Forum Post Management
To add a new forum post, open the forum topic of your interest and click Reply. The forum reply form will show up:
You can hide or show back your forum posts (or the posts of other users if you have sufficient permissions). To hide the forum post, select it by marking the checkbox of the target post and select Hide in the drop-down list. The hidden posts are rendered in different color:

To show the hidden posts, mark them and select Show Messages in the drop-down list.
To edit a particular forum post, click the link Modify. You will edit the post in the same forum post editor you use to add a forum post.
To delete the posts:
When replying to a particular post, quote that post: it will help the readers to keep the context of discussion. Select the text you want to quote and click the link Quote. The selected text will be added to the reply form: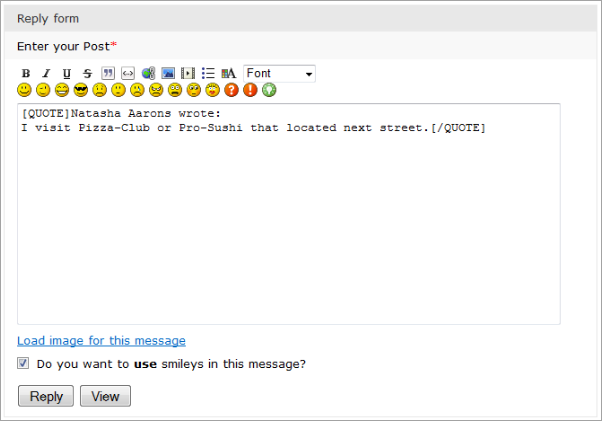 The link Name does just as it reads: it adds the name of the post author to the reply form.



Photo Gallery | Course description | Blog