This page (Services> Meeting Room Booking) shows the available (currently listed in the system) meeting rooms. Below the table is the link opening the calendar showing the reserved meeting rooms and the reservation time.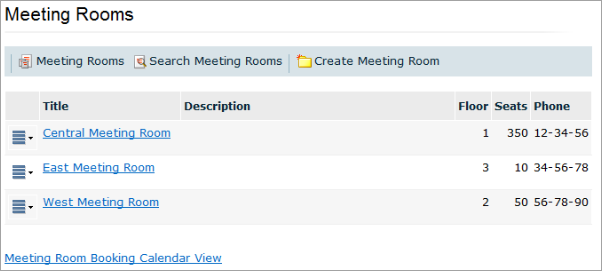 To find vacant meeting rooms, use the search form with filters which is available by clicking Search Meeting Rooms: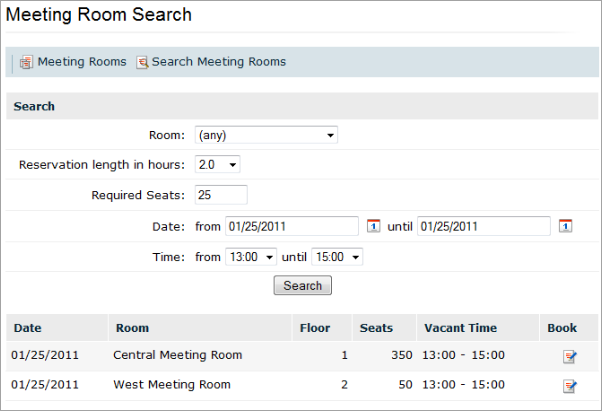 Set the search criteria matching your prospected event and click Search. The system will show the meeting rooms available at that time. If no vacant rooms exist, try to amend your parameters and repeat the search. Once a suitable choice is found, you can book that room by clicking the icon on the table right. However, you can do so only if you have sufficient permissions.
Otherwise, refer to a person who is in charge of the meeting rooms in your company.
The rows in the Meeting Rooms form have the action menu column on the table left. In that menu is the item Meeting Room Schedule which, when selected, opens the meeting room availability chart: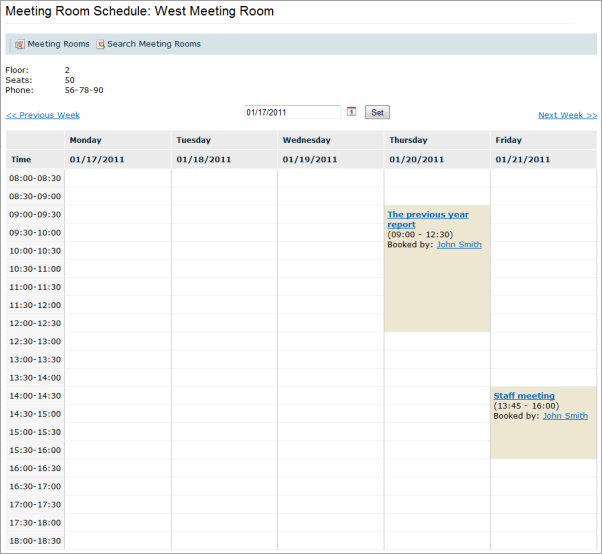 To view multiple meeting rooms in a single calendar grid and/or book a room, click the link Meeting Room Booking Calendar View. The meeting room calendar form will open: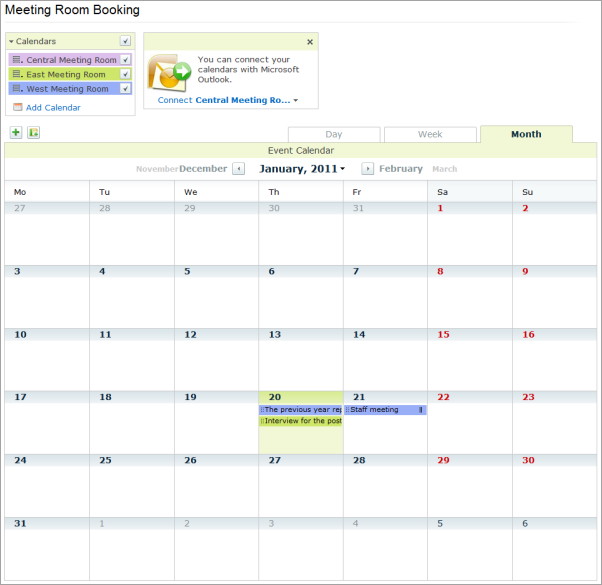 The list Calendars contains the meeting rooms that are shown in the grid. You can select the rooms manually by checking the respective boxes: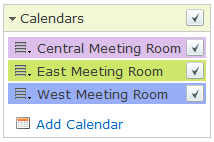 To view the event details, hover the mouse pointer over the event and click the button View Event:

As with the personal calendars, you can change the grid "scale" but here the scale selector is a set of tabs: Day, Week, Month.

You can book a meeting room right in the grid view if you have sufficient permissions.



Services | Course description | e-Orders